STAMP Challenge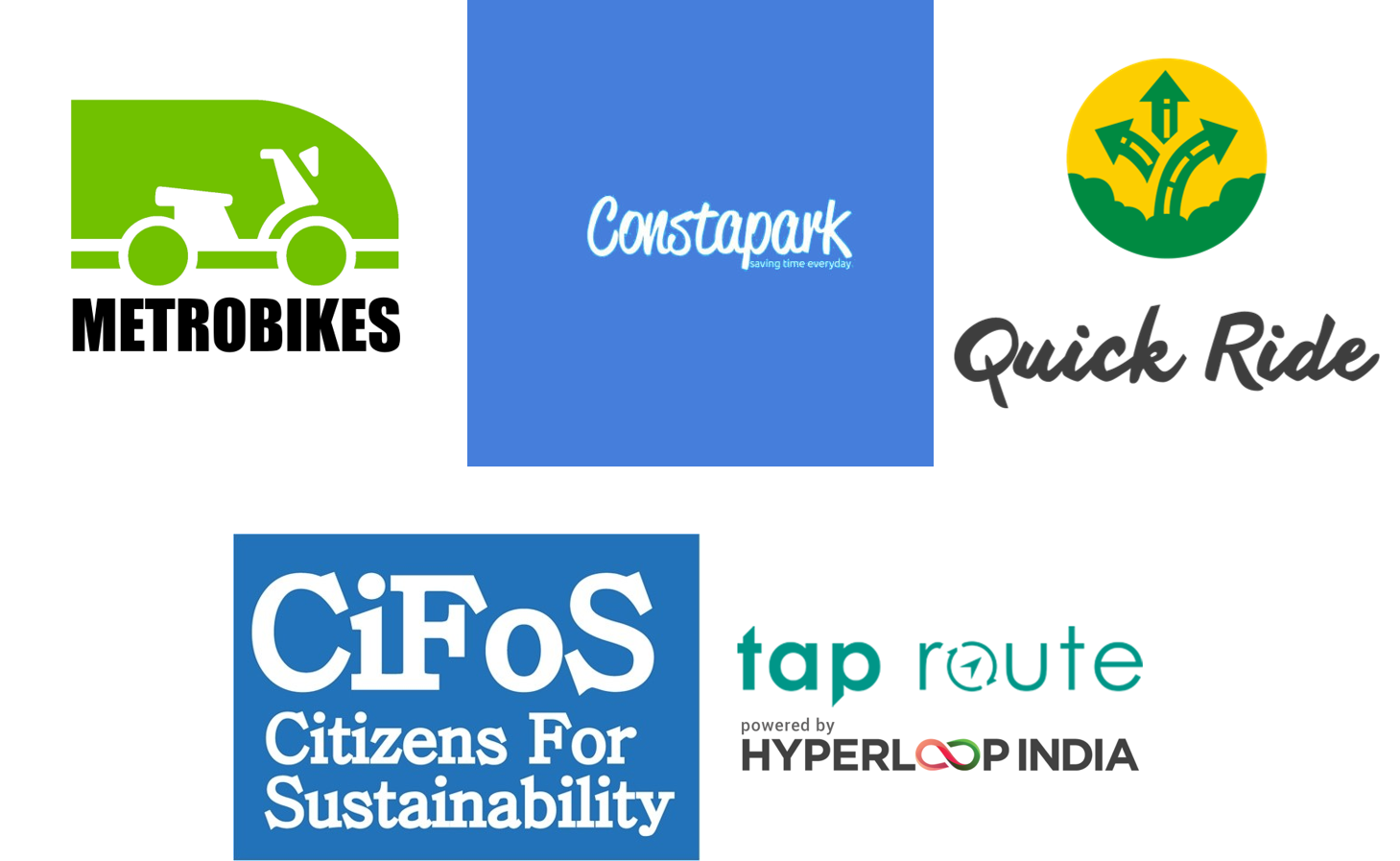 The STAMP grant recipients have been selected! Congratulations to the awardees!! 
The winning teams and their ideas, briefly described: 
Metrobikes- Metro Bikes is a smart urban mobility solution that proposes one way rides on powered scooters providing the most cost effective, flexible and fastest mode of commute
Constapark- Constapark is a city-wide parking passport that aggregates parking spots and brings this information directly to users on their phones​, for subscription-based parking services that provide on-demand availability
Quick Ride- Quick Ride provides safe and quick carpooling options with cost-sharing through an innovative, redeemable fuel points system, leveraging the latest technology and trends for last-mile connectivity
CiFoS- Station Accessibility Index lets Commuters & Mobility providers benchmark the accessibility levels at stations via mobility indices and deploy solutions that make the level of service better. Range of solutions from signage to new mobility solutions can take advantage of the parameters to justify the improvements that the solution brings​
Taproute- TapRoute is an on-demand public transportation service, which aims to brings together the speed and affordability of the Metro and the on-demand convenience of low-density vehicles like autos/cars to make the fastest most affordable way to travel
The STAMP Challenge
Do you have a business idea, product or service that has the potential to improve the reliability and quality of connectivity to urban public transit systems?  
The STAMP Challenge will support cutting-edge mobility solutions that remove the hassle of urban commuting by improving first- and last-mile connectivity and making it easier to access mass transit stations like the metro. Starting in Bengaluru, STAMP aims to uncover innovative solutions for improving access to Namma Metro, connecting people from their homes to their places of work and study.
The Challenge is led by WRI India in partnership with the Toyota Mobility Foundation, and supported by B.PAC.  With awards worth INR 40 lakhs to be won, winning entries will have the opportunity to implement their proposals in the challenging transport environment of Bengaluru.
Timelines
What kind of ideas are we looking for?
The STAMP Challenge aims to improve first- and last-mile connectivity to metro stations in Bengaluru, by supporting the development of innovative, technology-based products or services that address at least one of the following aspects:
Universal access and enhanced public realm
Feeder systems for seamless multi-modal integration
Enhanced safety and security
Parking access and management
Pedestrian and cyclist priority
Eligibility
Who can apply?
If you have a product or service that can improve connectivity and access to metro stations for more people, the STAMP Challenge is for you.
The Challenge invites applications from individuals, private enterprises, academic institutions, and citizens' groups. Applicants must:
Be registered as a legal entity in India, or have an Indian partner
Operate in an Indian city
Be in proof-of-concept or pilot stage (mature enterprises in post-pilot or scale-up stages are also welcome to apply)
Abide by the Terms and Conditions of the Challenge
Be available to implement and operate their solution on-the-ground in the period between August-October
Key Points for Applicants
What does the Challenge offer?
The STAMP Challenge offers participants the chance to engage with WRI India and program partners' global networks of industry leaders and experts. Shortlisted candidates will attend an intensive bootcamp tailored to support the legal, technical, and business development of mobility solutions.
Finalists will receive support in the following three areas:
Enterprise: business development and strategy, business plan reviews, pilot design, legal compliance planning, government engagement tools, and other technical support
Exposure: access to a wide network of experts, advisors, governments and local authority representatives, investors, potential partners, etc.
Financial: research grants to be awarded for further development of business idea, product or service.
Partners
Challenge submission deadline: May 14. 2017
Announcement of shortlisted applicants: June 15, 2017
Interim jury : June 23, 2017
Announcement of STAMP cohort: June 25, 2017
Bootcamp for STAMP cohort: July 4-7, 2017
Final jury and announcement of winners: July 8, 2017
Please check here for any updates in the Challenge deadlines.
For questions and clarifications, write to us at stamp2017@wri.org.