About The Initiative
About The Initiative
Station Access and Mobility Program (STAMP)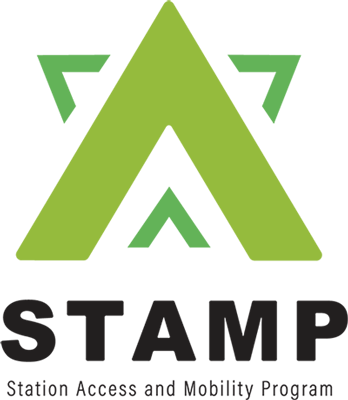 Station Access and Mobility Program (STAMP)
The Station Access and Mobility Program (STAMP) focuses on high quality last-mile connectivity to urban mass transit. As India's rapidly growing urban centres invest in metro rail systems for more efficient and sustainable transportation, STAMP facilitates ease of access for seamless, door-to-door movement of commuters. The multi-year, multi-city initiative works with metro rail agencies and other local partners to enable innovative solutions for integrated mobility in Indian cities.
STAMP is a joint initiative of WRI India Ross Center and the Toyota Mobility Foundation. In 2018, STAMP is working with the Government of Telangana, the Hyderabad Metro Rail and the L&T Metro Rail to enable improved access to the Hyderabad metro.
Why STAMP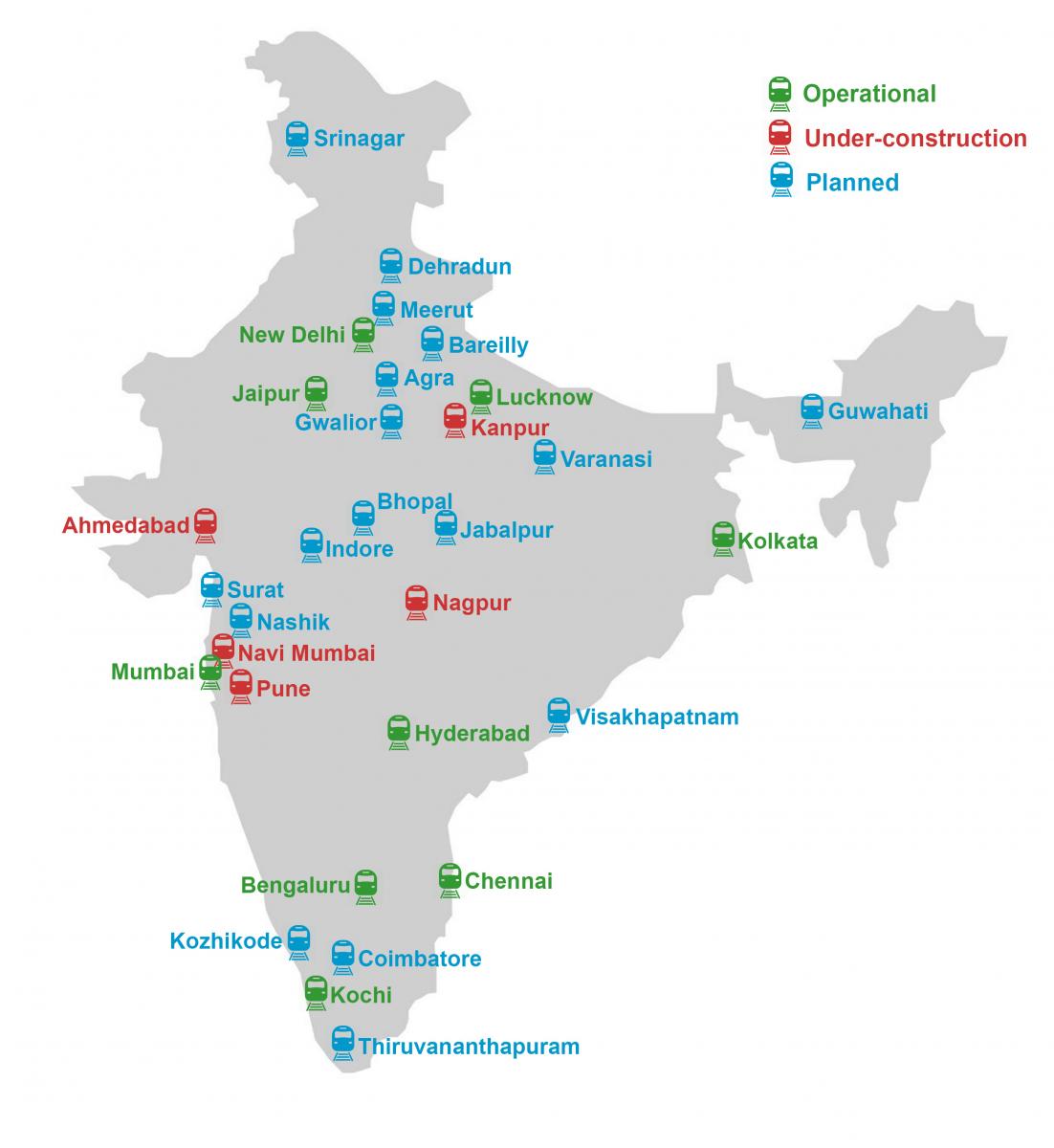 India's rapidly expanding urban centres are under tremendous stress, as the existing transport infrastructure falls short of meeting the growing travel demand of an increasingly mobile urban population. To counter the negative impacts of congestion and air pollution, and to ensure continued economic growth, Indian cities are investing in high-quality mass rapid transit systems. The Centre and various State governments are investing about two trillion INR (USD 31.27 billion) in building almost 900 kilometres of metro rail-based mass rapid transit systems (MRTS) across 18 cities in the country. At last count, over 400 kilometres of metro rail corridors are operational in ten cities- Delhi, Bengaluru, Chennai, Mumbai, Kolkata, Hyderabad, Kochi, Jaipur, Lucknow, and Gurgaon.
What now remains to happen is a mobility transition among urban commuters – towards more shared and multimodal transport solutions. This is possible only when public transportation begins to match the comfort and convenience of personal vehicles, with higher levels of service and seamless connectivity. First and last mile connections that link the transit network to commuters' final destinations are bottlenecks in achieving efficient end-to-end mobility. Addressing this, the Station Access and Mobility Program (STAMP) fosters innovative and technology-led solutions for first and last-mile connectivity to urban mass transit.
The STAMP Approach
STAMP has the primary objective of enabling high quality first and last mile connectivity to mass transit networks in Indian cities. The program aims to achieve this objective by building a strong coalition of relevant stakeholders from different sectors, developing a platform for multi-stakeholder action and by piloting quick-win solutions as a preliminary demonstration of the potential of the model.
The STAMP approach is rooted in evidence-based action, identifying gaps in station access through passenger surveys and enabling innovative solutions with on-ground pilot operations. Each step of the STAMP process provides insights that can be readily absorbed into the ongoing policy discourse around urban mobility. Crucially, each step also contributes to subsequent steps, so that there is continuous accretion of knowledge and refinement of the program outcomes from beginning to end.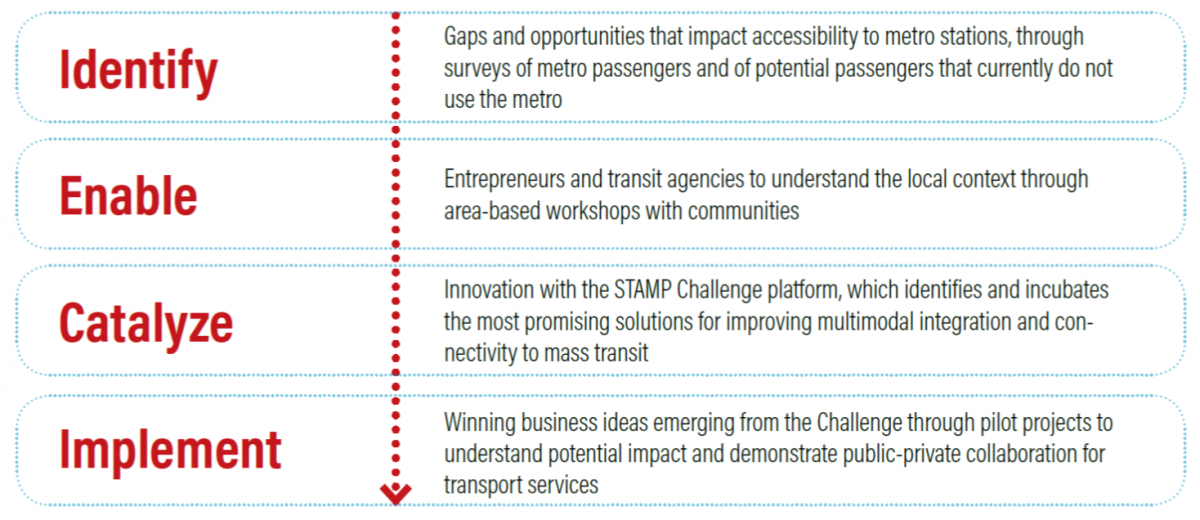 In addition to the core process, STAMP comprises ancillary activities to build a strong ecosystem for fostering innovations in transit-based mobility. Through STAMP, WRI India and TMF hope to catalyze an urban mobility revolution in Indian cities, one that centres around multi-modal public transit systems that are accessible and affordable for everyone.
STAMP in Kochi
In March of 2018, KMRL became the first metro agency in the country to open its data in a machine-readable format to make its services more accessible to commuters. Leveraging this initiative, the STAMP challenge aimed to make mobility and non-mobility datasets available to city commuters to make informed commuting choices, allowing for a more optimized use of their time and other resources.
The Kochi phase of the STAMP challenge was driven to improve accessibility and usage of metro transit through a process of leveraging open collaboration using data, research and capacity building. Kochi was well poised to benefit from STAMP as the resulting innovative solutions were well received because of its visionary government, capable young workforce and open and accepting public to new technologies. Through the project, several innovators participated in enhancing the first fully integrated Metro system in India which connects rail, road and water transport facilities.
The approach to seamlessly integrate multimodal transport options in Kochi was to use data as the enabler for innovating efficiency in transit agency processes. The innovations sought from this initiative empowered the agency with data-driven decision-making capabilities that directly translate to commuter experience for metro users.
Find out more about STAMP Kochi here.
STAMP in Hyderabad
After a successful run in Bengaluru, the STAMP 2018 Challenge took place in Hyderabad, where WRI India and the Toyota Mobility Foundation worked with the Government of Telangana, Hyderabad Metro Rail and the L&T Metro Rail to select three innovative mobility startups for pilot demonstrations of their first and last mile solutions for Hyderabad metro.
The STAMP 2018 Challenge was launched in June 2018 and received over 85 applications from India, US, South Africa and Europe. 11 of the most promising proposals were shortlisted to form the STAMP Cohort. These 11 teams participated in the STAMP 2018 Accelerator, starting with a 3-day bootcamp that is tailored for mobility startups. Following the bootcamp, the STAMP Cohort teams pitched their solutions before an eminent jury for the opportunity to provide end-to-end connectivity to the Hyderabad metro.
STAMP Hyderabad is being supported by IIIT-Hyderabad, TiE, the Confederation of Indian Industry (CII), and the Indian Green Building Council (IGBC).
Find out more about STAMP Hyderabad here.
STAMP in Bengaluru
In 2017, STAMP was piloted in Bengaluru, the entrepreneurship capital of India. The program was executed in association with the Bangalore Metro Rail Corporation Limited (BMRCL), with further support from the Bangalore Political Action Committee (B.PAC), the Centre for Innovation, Incubation and Entrepreneurship (CIIE) and the Urban Venture Labs (UVL).
The STAMP Challenge in Bengaluru received over 80 entries, from which thirteen teams were selected for an intensive five-day accelerator course culminating in a Pitch Day at which five innovative solutions were selected to receive the STAMP grants and development support. The three startups- Metro Bikes, Quick Ride and Constapark undertook pilot operations for three months at the Baiyappanahalli metro station under the guidance of WRI India and TMF, with support from the Bangalore Metro Rail Corporation (BMRCL). The teams used the pilot implementation phase to experiment with their business models, and to expand their market to new customer segments.
Read more about STAMP Bengaluru here.